Our Company continues to build with individuals who love the competitive nature of sales and who share a common drive to succeed. Our strength stems from the quality of the companies we represent and the talented hard-working professionals we place in the field.
Team Members:
---
Dick Tackett
Founding Partner of Tackett Brothers. Dick is a graduate of the University of Michigan and was a member of the Wolverine football team. Starting with the Shakespeare Fishing Tackle Company, Dick's career spans over 40 years in the sporting goods industry, where he has been actively involved with many of the key retailers across the United States. A 25 year resident of Texas, Dick serves as president of our company and maintains co-account responsibilities at Academy Sports and Outdoors.
---
Jim Tackett
A Founding Partner, Jim's successful career as a respected salesman in the Texas market was cut short by an untimely stroke 20 years ago. Jim is now comfortably retired, but maintains an active participation in our business. His advice and wise council are as important to us today as they were in 1989 when three brothers began this journey together.
---
Andy Tackett
A Founding Partner in Tackett Brothers, Andy has been working in sporting goods sales for over 30 years.  A graduate of the University of South Carolina, Andy brings an exceptional understanding of the market and experience working in a wide number of product categories. Andy has the responsibility for managing the day-to-day operations of our business and offices in Bentonville where his long-term relationships and unique expertise see him active with Walmart and Sam's Club.
---
Lynn Tackett
A graduate of the University of Florida, Lynn brings a dedication and enthusiasm to everything that she takes on and has been an invaluable contributor to our growth. She is active with a variety of customers across our geography and her broad experience working with independent retail makes her a valuable asset. Lynn maintains independent account coverage in the Texas- Oklahoma markets and also manages our Richardson, Texas office.
---
Deb Garvick
A graduate of Illinois State University, Deb began her career in the legal field while at the same time serving as Head Coach for Women's Volleyball at Eureka College. Entering the sales and marketing arena, her competitive nature, organizational abilities, and communication skills have seen her serve as Marketing Communications Manager for Buck Knives, Sales and Marketing Manager for American Technology Corporation, and Vice President of Midwest Sales for Westerlund Products. Deb joined our agency in 2002 and her duties include key account responsibilities. Deb is active with independent customers across our Mid-West geography and also serves as our Technical Operations Manager.
---
Matt Hicks
A graduate of Adrian College, Matt joined our team in 2013 and is the sales manager for our agency. Having been in sales in the outdoor industry for nine years, Matt brings talent, energy and enthusiasm to our agency and is a first-rate sales professional. Matt grew up living and breathing the outdoors and is still an avid hunter and fisherman. His firsthand experience with the products we represent, his high energy optimism, and his dedication to serving our clients' needs make him a valuable asset across our geography.
---
Steve Baughan
A graduate of Kansas State University, Steve is a talented sales professional who, before joining us in 2000, successfully ran his own sporting goods sales agency. Steve works with independent accounts in Kansas and Missouri and maintains key account responsibilities at Bass Pro Shops. A remarkable person in more than one respect, Steve has made a difference both with his customers and in the city he calls home.
---
Richard Tackett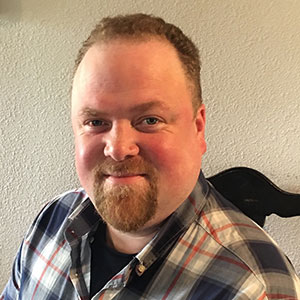 Joining us in 2019, Richard comes to Tackett Brothers with previous field sales experience and a 15-year background in the battery industry. Richard is an exceptionally hard worker with the drive to succeed and willingness to assist his customers. His focus is on our independent account base across several states, and is active in Texas, Oklahoma, Arkansas and Louisiana.
---
Jacob Hacker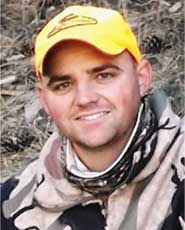 Jacob started his career in the outdoors industry as a teenager working for a local taxidermist. He has since worked and studied conservation across the globe as a hunting guide, fishing guide, outfitter, conservation student, and trainer. After spending 10 years in law enforcement, Jacob dedicated himself to working full time in the hunting field and has worked for some of the premier technology companies in the industry. In his free time, Jacob speaks at various hunting seminars and runs a successful outdoor photography business. Jacob specializes in dealer relations across the Eastern United States and Outfitter relations across the country.
---
Jordan Ward

Three years working as a Pro Staffer in the field, as well as experience in providing support branding for companies in our industry, has positioned Jordan with an understanding of marketing and  products both in the outdoor and tactical communities. Tech proficient, with strong personal and professional skills we are pleased to have Jordan with us and adding to our coverage in the states of Missouri,  Iowa, Kansas and Nebraska.
---
Jill Tackett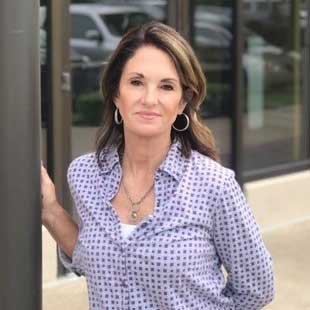 An avid runner and small business owner, Jill graduated from Central Arkansas University and began her career as an elementary school teacher in the Bentonville area. In addition she has also worked with and taught special needs children. Jill joined Tackett Brothers in 2016 and now serves as our Office and Customer Relations Manager in the Bentonville office.
---
Ed and Ashley Wheeley
Retail link Analytics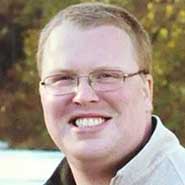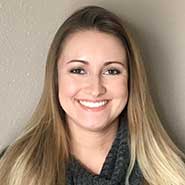 Graduates of the University of Arkansas, Ed and Ashley bring a wealth of insight and practical knowledge to our agency and together offer an invaluable component in dealing with the complicated systems of today's Sporting Goods market.
Ed Wheeley grew up around Walmart in Rogers, Arkansas and has nearly a decade of retail experience on both sides of the table as a Walmart buyer and a supplier. He lives and breathes the sporting goods industry.
Ashley Wheeley, also originally from Northwest Arkansas, is a seasoned retail analyst with more than five years experience working at Walmart and Sam's Club primarily in consumables and electronics replenishment.