We channel our experience into providing solutions to the sales and marketing needs of our clients. We make the commitment to be more than an outside sales component and strive to be an inside partner in growing and nurturing our clients' business.
Part of the strength of our agency stems from the quality of the companies we represent. Engaging with these exceptional people provides valuable insights that support better results. We encourage you to check out their products, programs and what makes them great business partners.
---
Buck Knives
REPRESENTED SINCE: 1989
One Tool For a Life Lived Outdoors
For generations, the knife has been the most reliable tool one can carry…and it's a tool that Buck Knives has been making with pride for over a century. You need a tool you can always count on, when and where you need it most. One that doesn't rely on battery life –but is fueled by passion for a life lived outdoors. Tried and true, and always by your side.
Forever Means Forever
At Buck, we guarantee our knives forever because we believe in the integrity of our products. We offer our Forever Warranty as our pledge to stand by the promise of quality, reliability and integrity in every product we make.  "You never know when you'll need more out of your knife…So make sure there was a lot put into it"
Relationships are critical in any business success and with a consumer brand even more so.  Buck Knives does not entrust our over a century old legacy with just anyone.  Tackett Brothers bring passion, integrity and follow through to every interaction.  They are family.
---
Lodge
REPRESENTED SINCE: 2010
100 Years and Still Cooking
"The Lodge Cast Iron Skillet is Perfect."
– Cooking Light
The transformation of Lodge into a global business didn't happen overnight. Over its 123-year history, the Lodge family stood by its belief in reinvesting in the company and its people. While operations today look very different than they did in 1896, Lodge core values- like a commitment to quality, the dedication to a local American workforce, and the act of reinvesting in a small town community it calls home, have remained unchanged. Lodge believes that these values compromise the necessary foundation to flourish for another century of creating heirloom-quality cast iron cookware for kitchens, campfires and tables around the world.
To celebrate 123 years of business, Lodge expanded in 2018 to meet soaring customer demand with the addition of a second foundry and a new distribution center both on Tennessee soil.
After 47 years of working with rep agencies, I can honestly say that Tackett Brothers is one of the very best at representing the LODGE brand.  They are truly dedicated to all customers, large and small.  They have a deep understanding of our product line and have the ability to match product with our customers' needs.  I can highly recommend the Tackett organization to any company needing first class representation.
---
Grabber
REPRESENTED SINCE: 1991
Grabber provides solutions to "Make the Most of the Outdoors"
From the classic Grabber® single use air-activated heat packs that provide everyday warmth and are ideal for keeping your body warm when the temperature gets cold, to our iconic Space brand Emergency Blanket and MagicCool cooling cloths, Grabber has you covered for making the most of your outdoor adventure.
I've worked with many rep agencies over the years and Tackett Brothers is one of the best. During our 15+ year relationship we have relied on Tackett Brothers to be our eyes, ears and boots on the ground and they have done this with outstanding dedication and integrity. It doesn't matter who they are dealing with, we know that our interests are first and foremost.

Dave Southern, Sales Manager
Grabber Warmers – Dalton, GA

---
CVA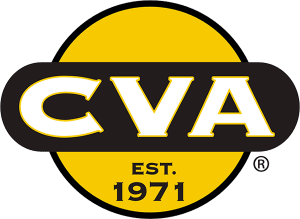 A better gun
CVA was founded way back in 1971, specializing in traditional side-lock muzzleloading rifles and build-it-yourself rifle kits.  From those early beginnings, CVA developed a reputation for providing guns and accessories that provide our customers with the best values available.  Today our product line has expanded to include the most technically advanced modern in-line muzzleloaders on the market.  And we are very proud that CVA has now been America's #1 selling muzzleloader brand for over a decade.
---
Mammoth
The coolest thing since the ice age.


We got our start manufacturing tailgate tossing games back in 2006 and have been making great products ever since. MAMMOTH differentiates itself from peers in the outdoor market with innovative original designs that make our unique products appeal to a broader spectrum of the consumer market. By listening to the consumer and using competitive products in the field, we were able to craft a line of products that provide maximum performance without being unaffordable and unusable in everyday life. Lightweight products with ergonomic designs allow Mammoth to provide a better user experience.
Today we have thousands of loyal customers using our products every day. From soccer moms in suburbia to trout bums in the west, the boaters in the Ozarks to the campers in the Northwest. They have all realized that they can have a top performing product that is actually usable in their daily activities.